This is a compilation of all the girls in the state of TX who I believe would make the top team in the state, based on their performances throughout the 2013 Cross Country season.
1)
Paige Hofstad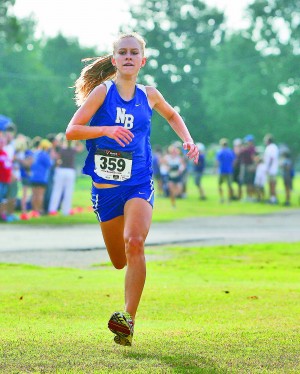 (5k PR-17:22, 2013 5A XC State Champ, 2013 Nike South Champion & NXN qualifier) Had excellent season, ran consistently well & won 2 major titles as just a sophomore.
2)
Natalie Rathjen
(5k PR-17:06, 2013 4A State Champ, NXN & Footlocker qualifier, All-American Status at NXN) Started the season fast and kept it up, won state meet by 40 seconds and earned All-American status)
3) Devin Clark
(5k PR-17:16, NXN & Footlocker qualifier, All-American Status at Footlocker) Had a few ups and downs but finished the season on a high note earning All American status.
4) Madie Boreman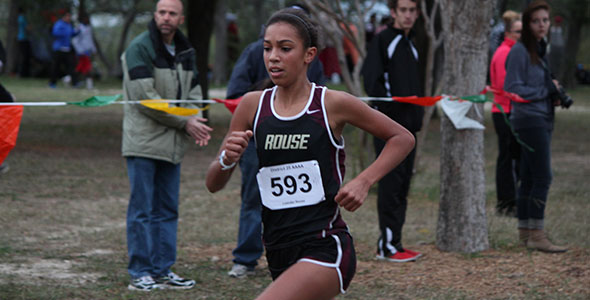 (5k PR-17:36, 2012 4A XC State Champion & 1600m Champion, 2x NXN qualifier, All-American Status at NXN 2012, Addidas Dream Mile Invitation, 2012 FR of the Year) Weaker season than last year but still good enough to make the dream team after a comeback at Nike South
5) Annie Dunlap
(5k PR-17:52, 5x 2A State Champ, NXN qualifier, 2A XC state record-holder) Won state meet 2 mile by over a minute and destroyed the previous state record, even coming from a 2A school she placed 3
rd
at Nike South
6) Julia Heymach
(5k PR-17:40, 5A State Runner-Up, 4 USATF National title-holder, 2 AAU JR Olympic title-holder, 2013 FR of the Year) Just a FR running small meets, Heymach came up big at state beating out Devin Clark and running fast times.
7)
Safiya Belbina
(5k PR-17:48, 2x NXN qualifer, 2013 Nike South Runner-Up) Flew under the radar as attention was mostly focused on Hofstad and Clark, but came up big with a second place finish at Nike South beating out Clark and Rathjen.
3 Alternates:

Madi McLellan (5k PR-17:06, 3 Runner-Up 5A state titles) Started the season out strong but fell apart. Her times from last year would easily earn her a spot on the team, but having only broken 18 once this season she was not on her A game.

Evelyn Chavez (5k PR-18:03, 2013 4A State XC Runner-Up) Usually ran small meets but came big at state when she placed 2nd

Kelsie Warren (5k PR-17:48, 2013 3A XC State Champion, 1600m & 3200m state title-holder) Another big win at the state meet by 26 seconds, Warren went on to run well at Nike South and Footlocker Regionals.